Discovery Eye Foundation (DEF) is a nonprofit 501 (c) (3) organization dedicated to finding treatments and cures to sight-threatening eye diseases.
Our Mission
The Discovery Eye Foundation supports research, education and advocacy related to sight-threatening eye diseases and their treatments, improving the quality of life for patients and their families.
---
From the Morris S. Pynoos Eye Research Laboratory at the Gavin Herbert Eye Institute, UC Irvine School of Medicine, our scientists conduct innovative, ground-breaking research involving keratoconus, macular degeneration, diabetic retinopathy, ocular herpes, glaucoma, and other sight-robbing eye diseases.
---
Our Board of Directors
---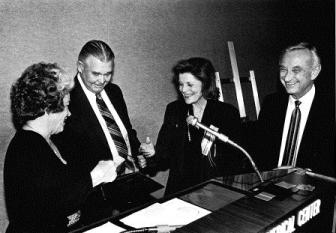 Discovery Eye Foundation (DEF) was founded in 1970 by Rita and Morris Pynoos as The Discovery Fund after their son Jon was diagnosed with keratoconus.
---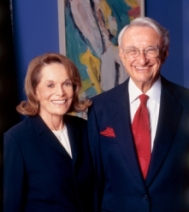 Married for 61 years, the Pynooses worked as a collaborative team with their visions constantly becoming reality.